FUNNEL INCORPORATED
 is an information design firm that makes the complex clear through the creation of information graphics, infographics, icons, maps and instructions. We work directly with brands or through their marketing agencies.  For more information on our approach, see this interview with founder Lin Wilson by
g colon
, a design magazine based in Korea. (
launch PDF
)
Outdoor/Sport:
Trek Bikes, Clif Bar, ESPN, Saris Bike Racks,
Field & Stream
, Nike, Golf Digest
Health/Insurance:
Eli Lilly, Pfizer, Aetna, American Family Insurance, Blue Cross Blue Shield, Farmers Insurance 
Auto:
BMW Mini, Honda, Ford, Nissan, Toyota, VW
Food/Bev:
TGI Fridays, Cargill, Molson, Burger King, Hilton, Choice Hotels, Jimmy Johns, Clif Bar
Cultural:
EAA Airventure, Minneapolis St. Paul Airport, Milwaukee Art Museum, Minneapolis Institute of Arts, Ten Chimneys
Corporate:
Owens Corning, The Gap, Staples, SC Johnson & Son, Snap-on, Lutron
Causes:
Bill & Melinda Gates Foundation, Sierra Club, Environmental Defense
Media:
 Turner Broadcasting, 
Utne Reader, Harvard Magazine, Popular Mechanics, Popular Science, Fortune 
and
Technology Review
Agencies: 
Arnold, TBWA Chiat Day, Crispin Porter + Bogusky, Goodby Silverstein, Shine, Hill Holiday, DDB, Digitas, FCB, Planet Propaganda, RPA, R/GA, Carmichael Lynch and Cramer-Krasselt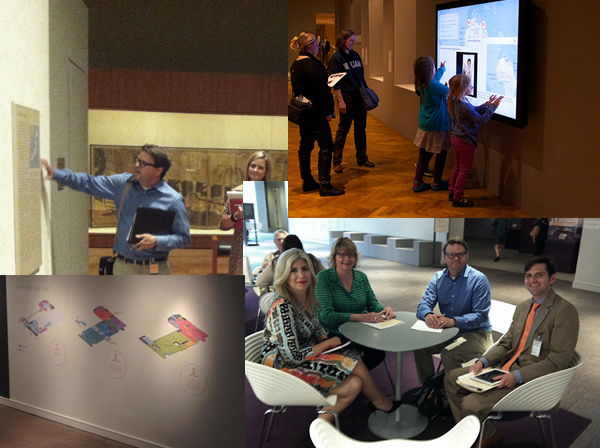 IN THE BOOKS:
Featured in Taschen's
Information
Graphics
book alongside Richard Saul Wurman and Nigel Holmes.
Reviews:
"Sometimes simplicity is far harder to achieve than complexity. That is where design comes in. This book, a design nerd's fantasy, comes at the perfect time. "
- Huffingtonpost.com
"Count on TASCHEN to tackle a big conceptual challenge with a big, beautifully designed book... exploring four key aspects of visualizing data — Location, Time, Category, and Hierarchy — through exemplary work from more than 200 projects, alongside essays by information architect and TED founder Richard Saul Wurman, Guardian Datablog editor Simon Rogers, Density Design's Paolo Ciuccarelli, and (Sandra) Rendgen."
- Brainpickings.org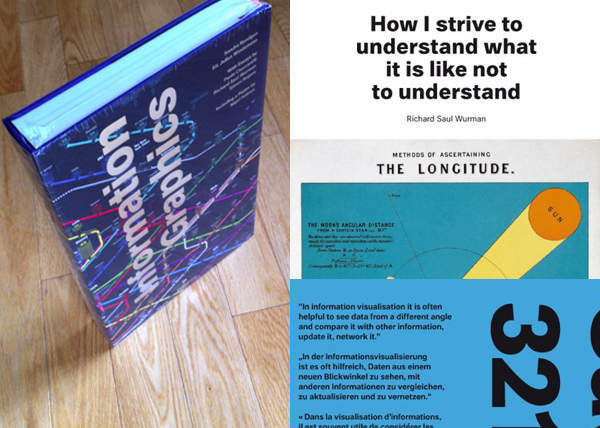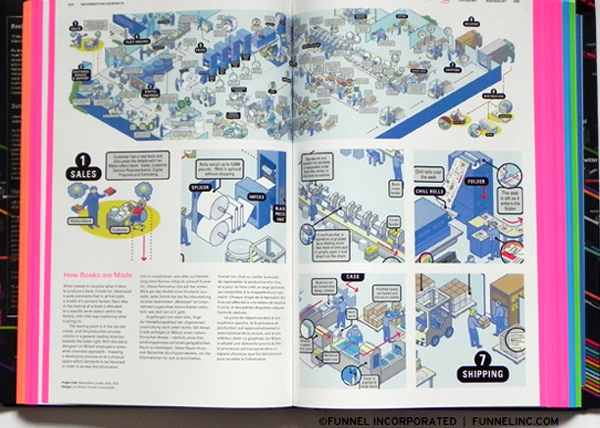 OTHER BOOKS THAT FEATURE MY WORK:
Data
Flow
by Gestalten publishing (Berlin)
"The abundant examples in Data Flow showcase the various methodologies behind information design with solutions concerning complexity, simplification, readability and the (over) production of information."
Information
Design
Workbook
by Kim Baer and Jill Vaccara (USA)
"...readers will get an intimate understanding of the complexities of crafting information design to effectively improve communication both functionally and aesthetically."
Logo
A
Lot
by RAM Publications (Japan)
"Nearly two inches thick, this indispensable resource guide contains well recognized logos (collected between 1980 and the present) designed by 172 of the world's best-known graphic designers."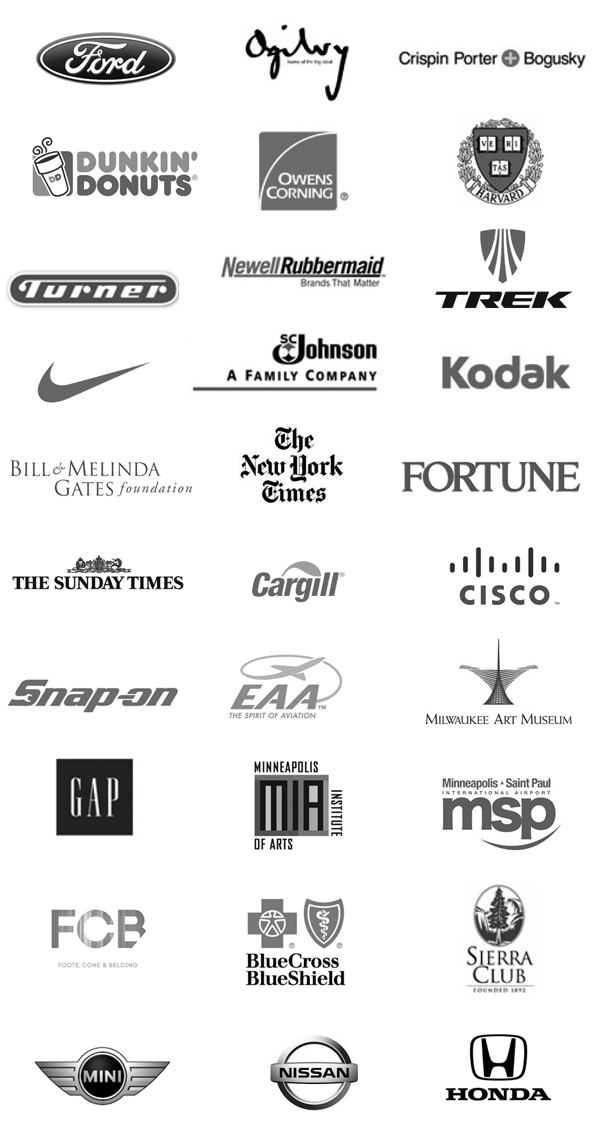 "Lin's work on our web development project was the difference that secured project funding from corporate management... his diagram allowed non-technical executives to understand the idea, and give their wholehearted endorsement."
- Shawn / Vice President of Brand Management /
Mattel
"Your approach to research, your problem solving skills resulted in accuracy and detail that was very much lacking in our past map."
– Barbara / Director of Operations /
Milwaukee Art Museum 


"Lin made a very complex intranet site easy to understand and navigate. His diagrams clearly communicated the site's breadth, depth and organization so even our least intranet-savvy employees could log on and find what they need fast. Plus, the friendly style of the design really attracted people and inspired them to take a closer look." 
– Beth / Corporate Communications /
SC Johnson & Son, Inc.


"It looks amazing and it accomplishes just what we hoped it would. I am very excited to bring this work to our readers."
– Jennifer / Art Director /
Harvard Magazine
"These are really hitting it! A real home run." – Marketing Manager /
Badger Meter
"You guys totally rocked this job. Everybody loves these things!" - Jen / Art Buyer /
TBWA Chiat Day
for
Nissan