INDUSTRIAL INFOGRAPHIC DESIGN
"Industrial Infographics" is information design created for companies that sell a complicated array of products and services. Many times these type of clients are using a mix of photographs and words to show how their solution is implemented in the field. Creating a diagrammatic infographic with an associated icon library is the perfect solution to their information overload.
AFL:

We created infographics and an icon library for this company that creates wires, routers, and even the cable wire box that is bolted to the side of your house. They have so much expertise, they sell the kind of communication cable that can work under miles of sea water. This project involved creating two infographics, one for their municipal product line, "Metro E" and one for their "sub sea" line of tools, the kind of solutions that oil companies use to connect all of their equipment.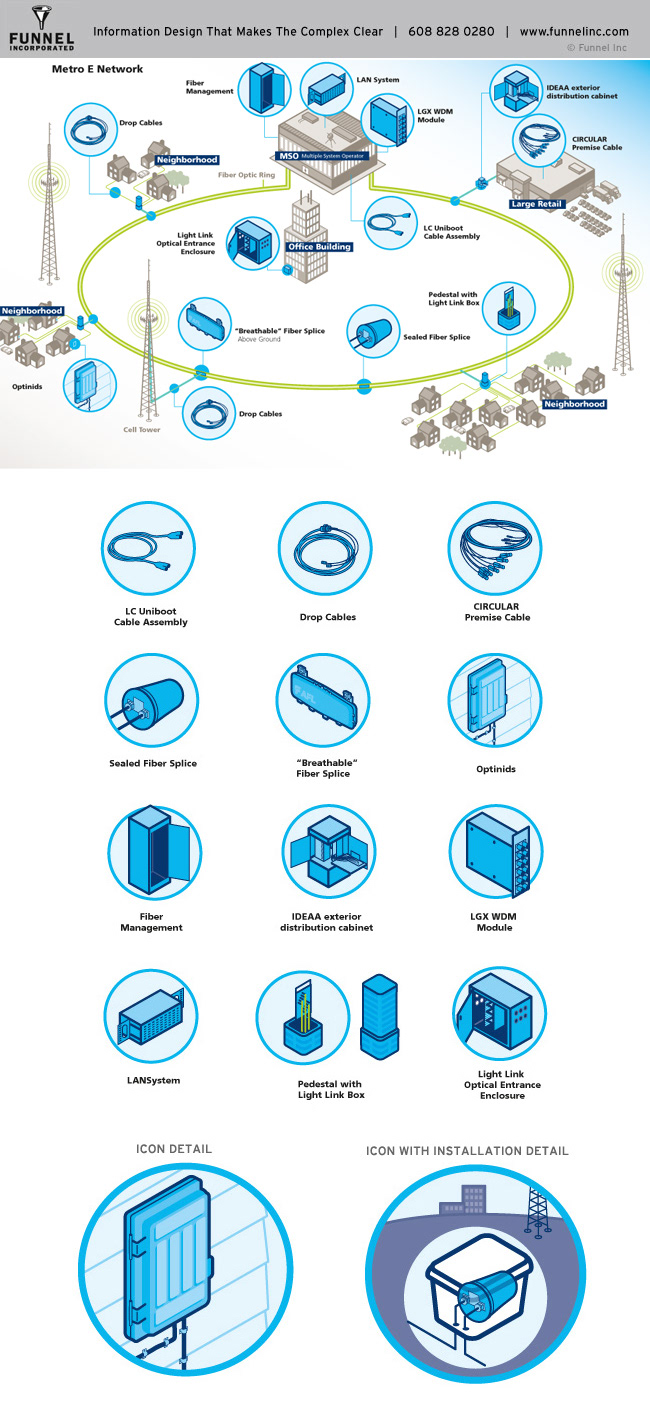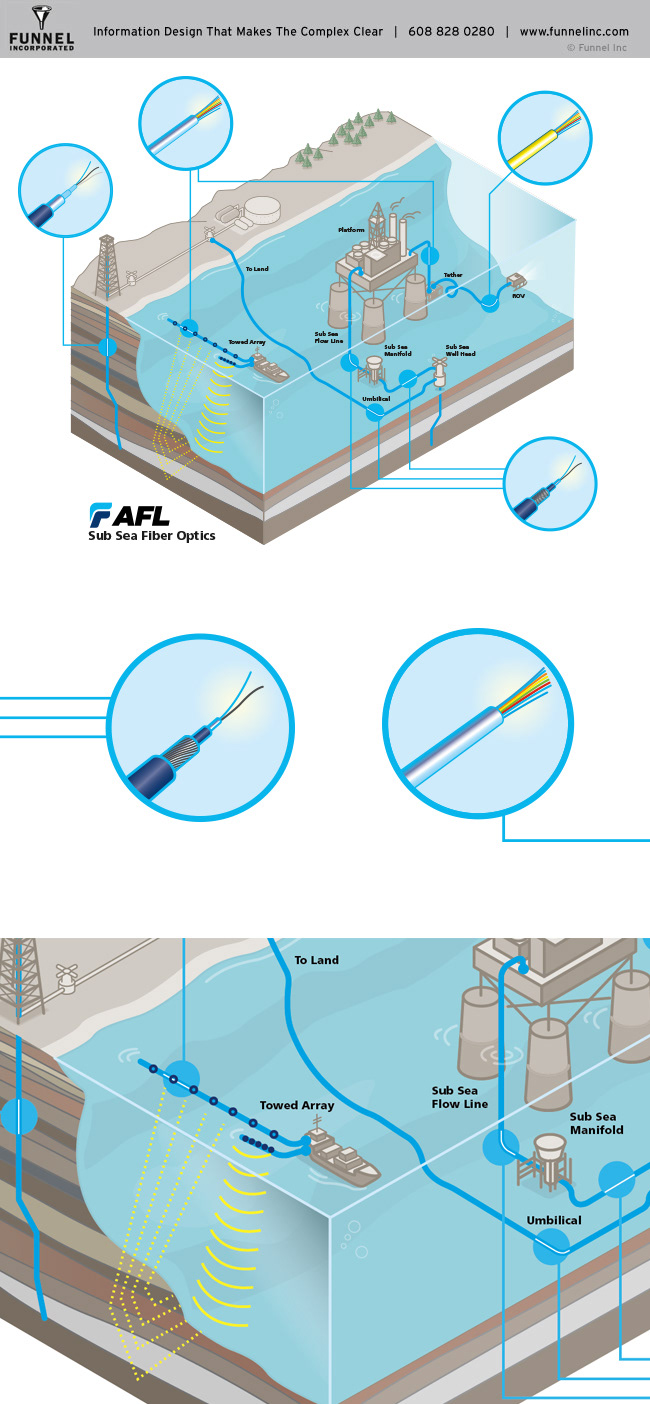 CSS Power
is a company that creates backup solutions. If the power went down at the hospital or grocery store, they would likely have an electrical alternative and that scenario is designed by this client. This project was done in partnership with Planet Propaganda and featured a brochure and companion web site. It also resulted in a nice icon library that illustrated each product and service. Many of these icons focused on what the product actually does (ie: Switchgear), rather than how it really looked like (metal gray box).